October 1 (Saturday) – AlfaBuff (Buffalo, NY) – Fall Lunch at Center Street Smokehouse in Batavia, NY. Contact Phil Pyrce at pyrce@verizon.net for details.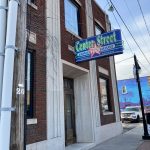 Our Fall event this year will be new and different from the past. This time its a Saturday Lunch in Batavia followed by a short drive around the environs. Please join us at noon till 3 Sat Oct 1 at the Center Street Smoke House. The event will be upstairs . A cash bar is available. The Fee is $10 per person. Two meat and 3 vegetarian dishes will be served buffet style. Soft drinks and water provided.
Further details will be provided in the coming months. Contact Phil Pyrce via email with any questions.